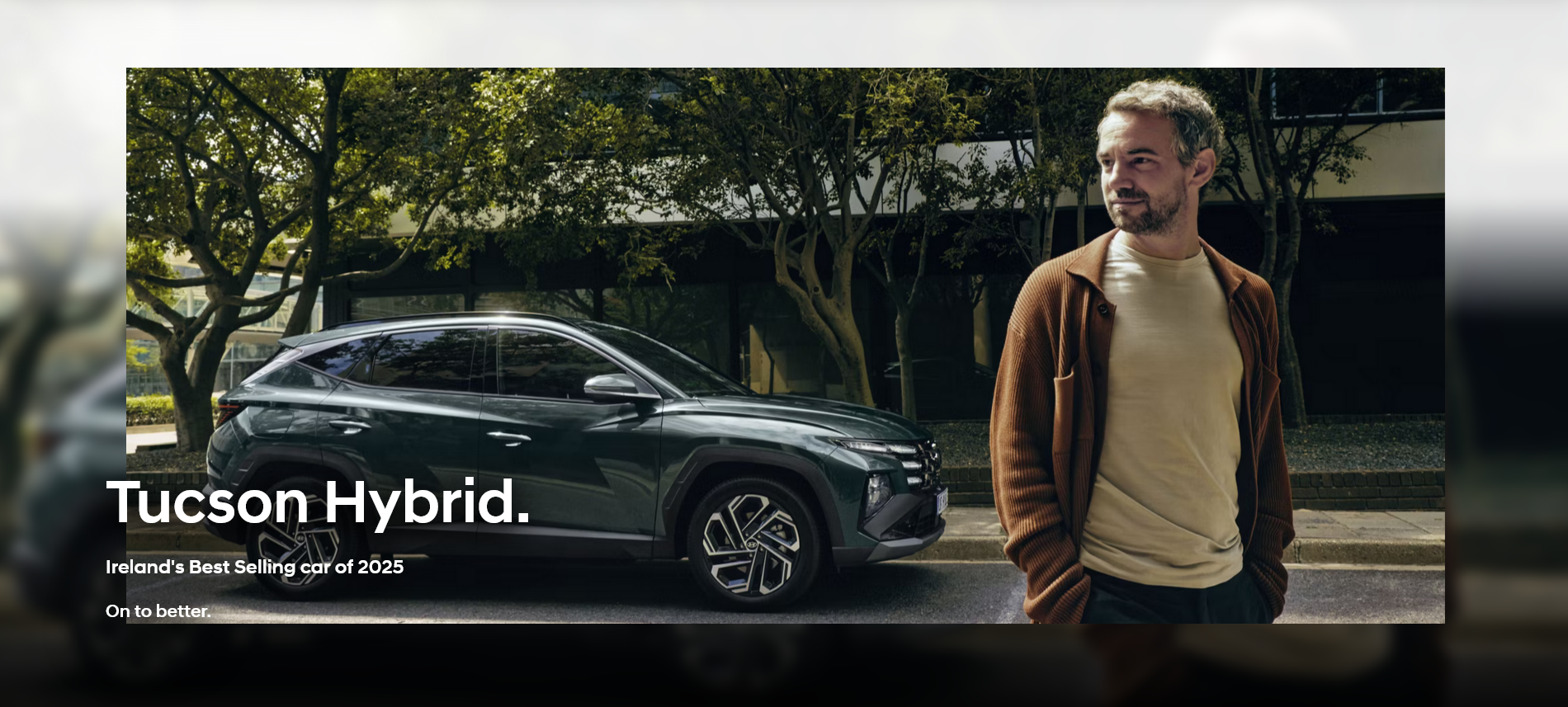 PCP Monthly from €305.77*
Explore the
Hyundai 221 Range

Trade in your current car for a New 221 Hyundai and you'll automatically avail of:
The Hyundai 5-Year unlimited mileage warranty and the Hyundai high voltage battery warranty of 8 years (or 160,000 km, whichever comes first) only apply to Hyundai vehicles that have been originally sold by an authorized Hyundai dealer to an end-customer, as set out in the terms and conditions of the warranty booklet. Local terms and conditions apply. Please contact your local Hyundai dealer for further information.
Revolutionary design. Hybrid performance.
Welcome to the revolution. The All-New Tucson Hybrid is not simply an evolution of its predecessor, but a full-blown design revolution. Leading the way in progressive design, it also offers state-of-the-art smart tech and a hybrid powertrain that takes you farther using less fuel.
Hybrid power.
Developed to reduce fuel consumption without compromising on being fun to drive, the new hybrid powertrain delivers a combined output of 230 PS and 350 Nm of maximum torque.
Cutting-edge SUV design.
Taking modern aesthetics to the next level, its chiselled surfaces and dynamic lines put the All-New Tucson Hybrid at the cutting-edge of SUV design.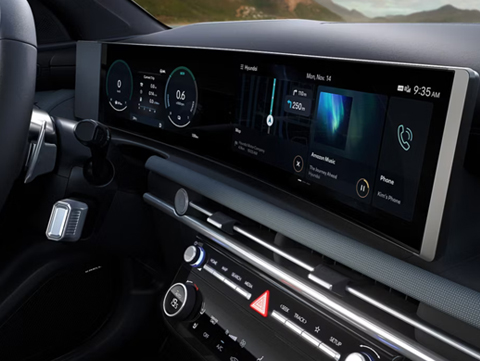 Best-in-class safety.
Enjoy even more peace of mind with best-in-class advanced driver-assistance systems and an active safety package with a range of innovative features.